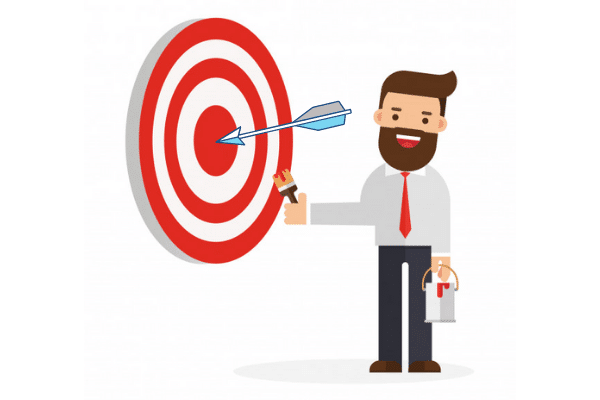 Every year, around the beginning of December, I ask my recruiters to set goals for next year. In January, we review those goals along with the results from the past year. I challenge my team to increase the number of placements, the new clients signed and the number of active clients.
When we miss our goals, I've always believed it was something I did that led me to fall short.
Did I make enough new client calls?
Could I have been in better touch with my active clients?
Was my advertising effective?
Was I setting the right example?
Was I holding my team accountable?
In both good and bad times, I believe it is in my power to influence our future results. I had big goals for 2020. I really felt we were going to have a banner year with record sales and new clients signed.
But then COVID!  As the saying goes; "Man makes plans, and God laughs." This year has been an important reminder that while we can control a lot of our destiny, we can't control it all.
Rabbi Jacob Kranz (1740 -1804) was famous for his parables. One of his students asked why his stories always hit the proverbial bull's-eye. "There are two ways to be a great archer," the Rabbi answered. "One way is to set up the target, aim, and shoot. But one needs to have a rare skill for that."  

Instead, the Rabbi would first shoot the arrow. Then he would paint a target around where the arrow had landed. That way, he always hit the bull's-eye. This was how the Rabbi was always able to tell such amazing stories. First, he identified the moral he wanted to teach his students. Then he would paint a story around the moral.
Last year, so many of us were poised to be the archer with the rare skill. We could set our target and then shoot towards that very spot with a high likelihood of accuracy. We drew back on the bow and let our arrow fly.  It took off with great speed. But not only did it miss the bull's-eye this year, it missed the target altogether.
Some of us moaned, groaned, and complained about how badly we were missing the target while others painted a bull's eye around where the arrow landed! For me, it was time to get to work. TI trimmed staff. This was only easy because there wasn't any work, but very difficult because they were my team. I went into work every day during the pandemic. I conducted interviews and talked to clients. We shared our difficulties and I let them know I would be here to help them paint their new bull's eye.
Results? March 2020 down 88% from the prior year. Second-quarter down 35.5%.  Third-quarter down 2.6%.  Our realistic fourth-quarter projection is that we will beat 2019's fourth quarter by 20%.
Painting the target around where your arrow lands is not the easy way out. It is a call to action, a time to get to work. Paint a story of success. Work hard to show how the target you did hit, made you successful. No one ever achieved greatness without setbacks! As Thomas Edison so famously said, "I have not failed. I've just found 10,000 ways that won't work."
This year has been a setback. There will be recruiters in our industry who won't recover. Some restaurants won't recover. But the successful ones will find a way to make it work. Many QSR groups are expanding and buying up the shuttered restaurants that were unable to figure out how to paint a new bull's-eye. You haven't failed! You are still here, you need to get out and a paint bull's eye around where your arrow has landed.
Marty Tarabar
Gecko Hospitality Franchise Partner