A recent report from the US Bureau of Labor Statistics reveals that employment in leisure and hospitality continued to increase. The US saw a gain of 112,000 in March, 2022. However, employment in leisure and hospitality is still down by 1.5 million since February 2020. Finding candidates to work in the hospitality industry is still difficult. But it's not because people aren't interested in the industry. It's because qualified candidates cannot find an affordable place to live that's close to work.
More Than a Crisis
Finding a home to buy is difficult, if not impossible, in some areas. Housing construction has been crawling since 2008 and the pandemic didn't help matters. The lack of supply has driven up home prices to astronomical levels. This prompted the National Association of Home Builders to write a letter to President Biden imploring him to take action. The letter requested that the president take steps to reduce the cost of building supplies so more homes can be built.
In some areas, rent has increased by 11% from the previous year. There is a gap of 4.6 million new apartments requiring completion by 2030 in order to meet demand. Additionally, more than 10 million more apartments need renovations, according to the National Apartment Association.
According to rental platform, Zumper, between 2021 and 2022, rents rose by 26% in Nevada. They rose by 30% in New York City and 39% in Miami. Congress has already dumped $47 billion toward rent assistance and blocked evictions for a short time. But those are only temporary fixes. Experts believe that escalating rent prices are here to stay.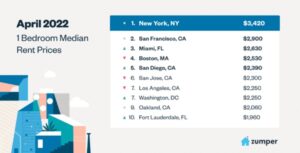 How Hotels Can Help
The hotel business is slowly getting back to normal—-somewhat. Statistics show that US hotels achieved a 2021 annual occupancy level of 54%. The 2022 level is expected to gain 8%. That means that many rooms are still going unused. This opens up the perfect solution for housing for hospitality workers.
The prediction is that the hotel industry won't be back to near normal for many years. So why not take the opportunity to offer discounted rates for employees? Similar to the mining towns of yesteryear, employees will be close to work, but not burdened by inflated rents.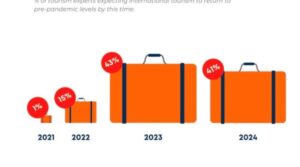 Desperate Times Calls for Desperate Action
In Ulster County, NY, the abandoned county jail is being converted to affordable housing. According to County Executive Pat Ryan, "Frontline workers, working full-time to serve and protect us, should be able to afford decent housing." The same concept could apply to hotels and private clubs for their employees.
In today's post-pandemic world, more travelers seeking accommodations are choosing short-term rentals. That leaves some unoccupied hotel rooms in a position to become rentals for employees.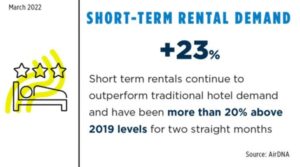 The AirBnBs of the world have a foothold in the industry. This just means that hotels need to become more innovated in how they utilize their facilities.
More hotel businesses are getting on board with this concept. The St. Joe Company is building an apartment complex in Panama Beach City, Florida for its employees. In Summit County, Colorado, a county-leased hotel, the Alpine Inn, is used to house employees. It only has 38 rooms, but they cost about half of what other apartment complexes charge. The Alpine Inn is close to the tourist district where hospitality employees are needed.
Benefits to Private Clubs
For private clubs, in order to attract a true professional, housing must be offered as part of the contractual obligation. The main reason for this is because private clubs tend to be located in areas where housing might not be affordable. Employees may have to commute long distances to get to work. Some private clubs, like Ocean Reef Club in the Florida Keys offer shared accommodations in dormitory-style buildings.
Offering Alternatives to Assist Employees with Housing
To attract and maintain qualified candidates, hotels and private clubs should consider creative alternatives for housing. Employees are not only paying enormous rents and finding it difficult to afford a home. They are also having to get on a waiting list at apartment complexes or real estate offices. Any help you as an employer can provide goes a long way.
Here are a few ways you can help your employees with finding living accommodations:
Offer a room, home, or apartment on the premises-Having an employee close to work provides enormous benefits to the hotel or private club. Tardiness and absenteeism is reduced, and engagement increases.
Provide funding or a stipend for an apartment-This can be done on a weekly, monthly or yearly basis paid into the employee's paycheck.
Seek discounts-Connect with local apartment providers and home builders. See if they will offer discounts for your employees. Create a rent page on your company intranet so employees can see what is available.
Assist with security deposits-Sometimes the security deposit is the one obstacle holding someone back from renting.
Mortgage assistance-Not that you want to go into the mortgage business, but you might be able to build relationships with local banks. See if they will help in approving mortgages based on your company's reputation.
Means More Than You Think
Offer a room, home, or apartment on the premises-Having an employee close to work provides enormous benefits to the hotel or private club. Tardiness and absenteeism is reduced, and engagement increases.
Offer resources-There are several organizations that assist people with their housing needs. Provide a list of resources to employees so they don't have to do the leg work. One good resource available to people who work in the food and beverage industry is Southern Smoke. This organization provides funds for various needs. Other resources include the Women of the Vine & Spirits Foundation, The Restaurant Workers Community Foundation, and many more.
Offer free transit passes-Since the issue is finding affordable housing, if an employee commutes from an affordable area, help them get to work. Mass transit in most areas is inexpensive. Offering Uber or other rideshare services is another way to provide a convenient commute to work. Let's face it, the average commute is pretty terrible in most areas in need of hospitality workers. If the company can't help the employee with housing costs, perhaps they can help with fuel and travel costs.
Offer bonuses for moving closer to work-The hassle and cost of commuting to work contributes to additional stress on the employee. Having them close to work is beneficial for the business and the employee. Providing a bonus to help offset the cost of housing might prove to be helpful.
There are many other creative ways to assist employees with a place to live. The key is to do all that is reasonably affordable to keep your good employees.
A Place to Live and Work
The concept behind helping employees with affordable housing isn't just about being nice to your team members. It's about treating employees fairly so they will do the same in kind. A well-rested employee who doesn't have to fight traffic in a two-hour commute is a happy employee. So is the employee who lives in a affordable, comfortable setting.
Consider all options for providing housing or assisting employees in finding affordable living arrangements. Employees tend to be more productive at work if shown respect and are able to protect their dignity. They also remember what their employer did to help them so they spread the message. What a great, honest form of company branding!