It's been said that leaders are born and managers are made, but that's not the total truth. Anyone can learn to be a good, and even great leader. The first step is to have passion, a desire to lead. The next step is to learn from those who have succeeded in being great leaders. There are a plethora of books on becoming a successful leader or manager. But who has the time to read even the top tier of books available? That's why it's important to know what podcasts are available so you can learn while you're driving, exercising, or eating.
Automobile University
Listening to books on audio or podcasts while commuting is what Zig Ziglar called Automobile University. What he meant was that you can learn so much information in your car while driving to work. Instead of wasting time being upset with other drivers, you can use your stuck-in-traffic time to your advantage.
Audio books are wonderful. They are a great source for learning when you don't have the time to read a book. Listening to leadership books offers foundational lessons on the principles of being a leader or manager. Leadership podcasts though are a different breed. They provide real-time lessons and case studies. Some podcasts have guests on the show who have succeeded, (or failed), in leading. These folks can provide a wide spectrum of information that you might not get from just one book on leadership.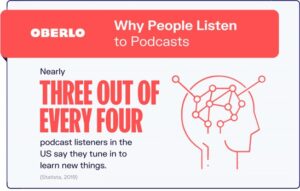 Seek Wisdom and Insight
The smart players in the hospitality industry strive to better themselves in every way possible. Having mentors, attending seminars, and listening to educational podcasts are ways those in leadership roles can get better. It's not enough to have attended a university or culinary school to excel in this industry. The leaders of today and tomorrow must be continual learners. The successful leaders don't sit on their laurels, but look for constant improvement.
Podcasts can help with finding new and better insight. It is an easy way to glean wisdom from others and learn what to do and what not to do. Listening to podcast episodes about leadership and management can help you hone existing skills. It can also help you to learn more about yourself and your current leadership style. You may find out that you don't need to adopt a new style, but fine-tune the skills you have.
Podcasts are Everywhere
If you are old-school and used to listen to books on tape, you will find podcasts much more convenient. Podcasts are easy to access via computer, phone or other digital device. It's easy to get lost in the weeds when searching for podcasts on leadership.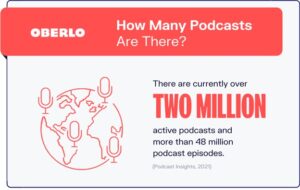 There are over 2 million podcasts and over 48 million podcasts episodes. It can be a daunting task to browse through them all to find the one that is right for you. But we are here to help. Here are five of the top podcasts on leadership we believe you will find helpful:
Coaching for Leaders by Dave Stachowiak-This podcast was founded in 2011 so its been around a while. It is hosted by Dr. Sachowiak. He has over 15 years of experience working at the Dale Carnegie global leadership academy. This podcast features interviews from bestselling authors, expert researchers for various sectors, and everyday community leaders. The podcast has received over 20 million downloads worldwide.
Leadership and Loyalty by Dov Baron-Baron is a leadership and corporate culture strategist and bestselling author. In this podcast, Baron and a suite of otherworldly leaders share the truth about their journeys. The podcast teaches how to foster positive cultural changes in business as well as how to deal with conflict appropriately.
Lodging Leaders by Jon Albano-With already 150 episodes, this podcast offers forward-thinking insights and actionable takeaways. Guests include top performing hoteliers, leading industry suppliers, bestselling authors, world-class speakers, and inspiring entrepreneurial leaders.
Hospitality Academy by Susan Pannozzo-Pannozzo has over 30 years experience in the hospitality industry working all levels of the hotel segment. She's served in various positions from front desk clerk to General Manager. She leverages her knowledge and skills, and large network of industry peers to help listeners improve their operations.
All in the Industry by Shari Bayer-Bayer has more than 30 years of experience in restaurants and hospitality-focused personal relations. She started her weekly podcast in 2014. Each episode begins with a "PR Tip," followed by an update on industry news. The podcast digs deep into behind-the-scenes talent of the hospitality industry that includes professionals from across the industry.
Show Me the Knowledge
If you are more of a visual learner, and have the time to watch videos, you can watch podcasts too. Not all podcasters video their shows. Right now only 17% of respondents  to a Podcast Host Gear survey record video along with their podcast. But still, there is that option for you. Most podcasts are listen-only shows, which makes it both convenient and portable. If you listen on your phone and get a call, you can always resume the show.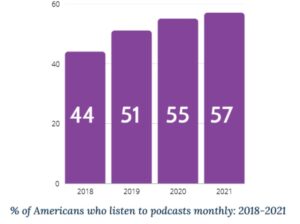 Talk to Me
As with school professors, pastors, singers, and politicians, not everyone is touched by the same people. In other words, when you try out a podcast, be patient. It make take a episode or two or three before you realize that the host is not for you. That's okay. Do a search for more podcasts on leadership. Or ask others what podcasts they listen to for learning and inspiration.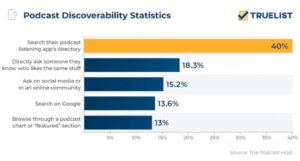 You can also discover new podcasts to listen to via charts and recommendations on your podcast listening app.  Also, promotions on other podcasts and social media can be helpful in finding the podcast that's right for you. The point is to find a podcast that will enhance your knowledge and performance.
Although we vetted the top five podcasts above to save you time, a particular podcast might not speak to you. Keep it in your subscribed list and go to another one. After a few weeks, go back to the original one. Maybe the host has changed their approach or perhaps the show you are listening to is perfect for your situation.
Currently, 74% of podcast listeners tune in to learn new things. That's because it is there for the subscribing, most are free, and they are extremely convenient. If you haven't added podcasts to your quiver of mental strengthening tools, do so today. You won't regret it.